Electronic systems today are increasingly complex, with constant demand for enhanced features and functionality.
Tactical Systems understands the issues in delivering high performance systems with low power consumption, miniature form factor while avoiding problems induced by EMI, extreme temperature, and high shock or vibration impetus. With extensive experience with realization of electronic systems and sub-systems, provide assistance across the entire process of developing products, complying with DO-254 standards for circuit design and verification.
High Speed Interface Design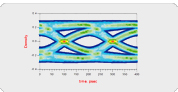 As performance requirements escalate, component sizes decrease – and brings along a host of crosstalk and EMI problems. Tactical Systems can help in designing high-speed interfaces for high performance, while meeting electrical specifications and form factor. Beginning with thorough analysis of the circuit and generating exact, reliable layouts, we help you design high-speed hardware interfaces like SerDes, DDR2, DDR3 and PCI-Express.
Signal Integrity Analysis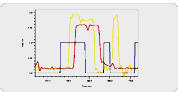 Tactical Systems understands the complexities involved designing high-speed interfaces and reducing emissions. Our advanced signal integrity analysis is an essential part of designs where high-speed signals are involved.
Value Engineering
Tactical Systems knows the long lifecycles of products in avionics, and assists you with value-engineering against obsolescence and cost escalation. We also ensure that compliance factors such as RoHS are part of this value engineering.
For OEM/ODMs looking to enhance products, we can help with integration, technology upgrades, removing obsolescence, upgrading systems for environmental compliance, and reduction of cost.