As more and more chips and electronic circuits are packed into aircraft, navigation systems and weapons, the defense and aerospace industry is increasingly turning to outsourcing to meet its manufacturing demands.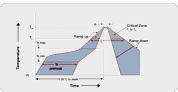 But building these products requires rigorous specialization to meet standards unheard of in the commercial outsourcing sphere. In military applications,
the products must withstand intense physical conditions on the battlefield. Defense contracts also call for low-volume production, adding another challenge.
Managing the Critical Chain
Partnership with Tactical Systems will effectively satisfy unique program requirements while minimizing manufacturing risk. We along with our ecosystem of partners, maintain the expertise to meet the most demanding requirements of Defense and Aerospace manufacturing.
We maintain a very flexible, focused approach to manufacturing allowing:
◉ Fast reaction to procurement surges
◉ Low volume, high mix production capability
◉ Fill-in production capacity alongside volume production runs
◉ Rapid, initial product production
In addition to our manufacturing capability, we also provide the following:
◉ Value engineering to ensure suitability of components and repeatability of the manufacturing process
◉ Total lifecycle support and Obsolescence Management
◉ Configuration management so that systems continue to operate together
◉ Design of test fixtures and software development
Blended large volume transition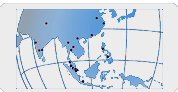 It is now accepted that contract electronic manufacturing sources can produce high quality work at very competitive prices. There are, however, many obstacles and pitfalls to be negotiated by OEMs who wish to avail themselves of the cost savings. The initiation and management of arrangements with suppliers can be expensive to set up, costly to manage, and fraught with contractual and IPR issues.
Tactical Systems has already established relationships with various contract manufacturing sources, and has built up experience of negotiating appropriate terms. As a result, Tactical Systems can offer its customers "painless" access to large volume contract manufacturing through the introduction of a new "blended" process, which would normally involve prototyping and initial production by Tactical Systems, followed by a phased transfer of certain products within the overall product portfolio to a subcontractor when design stability and volumes make this economically viable.