From established OEM/ODMs to start-ups, working on diverse products within multiple product lines poses several difficulties.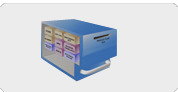 Tactical Systems understands the need to make an informed decision, factoring in technical feasibility, features, costs, ergonomics. Tactical Systems can provide product feasibility analysis reports for product ideas or concepts before you enter
the realization phase. These comprehensive reports cover everything from the different architectures possible, to the volume BOM cost for each of the chosen architectures.
| | | |
| --- | --- | --- |
| Process | Details | Deliverables |
| Product Requirements | Analyze the product and operational environment to determine the features, key interfaces, performance and functional requirements. | Agreed product requirements document |
| Architecture Design | Review the design and test specifications, the functional, performance and environmental requirements. Define the top level architecture and interfaces. | Architecture design document covering hardware and software subsystems as well as all interfaces and predicted performance results. |
| Critical component Choice | Identify the critical components; evaluate a selection of potential parts with rankings against defined criteria. | Critical component list including ranking of options and recommendations. |
| Design Tools Definition | Assessment of the software architecture, tools and processes to formulate a software development strategy. | Software development strategy document including suggested tools. |
| Development planning | Assessment of the schedule requirements and key deliverables against the technical challenges and risks. A development plan is produced split into key phases with clearly defined inputs and deliverables for each phase. | Detailed Project development plan and summary deliverables per project phase. |
| Commercial Analysis | Identifying detailed product cost against targets and providing a complete development costing. | Costed product BOM and development costing. |
| Project Risk Analysis | Analysis of the technical, costing and timing risks including the probability, preventative actions and mitigation plan. | Risk analysis document |